Segment
C
O
N
T
E
N
T
P
R
O
D
U
C
T
I
O
N
& Global Sales
More local, more digital — is the ambition for our TV production business as well as for our digital studio Studio71. Red Arrow Studios is also continuing to expand on the international stage.
ProSiebenSat.1 plans to expand its share of local productions. which role does RedSeven play in this context?
As a wholly owned subsidiary of ProSiebenSat.1, we have an in-depth understanding of the stations' needs and requirements for new formats. Strategically speaking, it makes sense to tap into expertise within the Group and produce more content ourselves. Just how successful these collaborations can be is evident in hit formats such as "The Biggest Loser", "Galileo Big Pictures" and "Hochzeit auf den ersten Blick" (Married at First Sight). We have already produced the fifth season of the latter for SAT.1. At the same time, it is very important to us to prove ourselves as a successful independent producer on the open market.
It is always great when you can build on other countries' experience in producing a format.
What are the advantages of being part of the production and distribution network of red arrow studios?
It gives us access to the Red Arrow production companies' international formats and ideas network. As a result, we keep abreast of global trends and have the option of adapting our international colleagues' high-quality formats for German-speaking countries. It is always great when you can build on other countries' expertise and experience in producing a format. That helps not only to continue evolving the production and format with fresh inspiration but also to keep in tune with the times. Last but not least, it gives us great pleasure, of course, to be part of an idea that is a success across the globe.
RedSeven celebrated its tenth anniversary in 2018. what do you as your biggest achievements and ambitions for the next ten years?
We are very proud of how far we have come. While our focus was initially almost exclusively on shows, we have significantly expanded our repertoire over time. Today, our 300-strong team based in two locations produces branded entertainment, event live streaming and editorials alongside traditional TV formats. Furthermore, we are increasingly moving into scripted. Our vision for the future is to continue producing high-quality content in various genres and serving as a reliable partner to stations, platform operators and companies.
Read interview
Hide interview
LeFloid vs. The World
"Travel the world, understand the world, change the world"
This quote sums up what "LeFloid vs. The World" is all about. In the eight-part docutainment format produced by Studio71, one of Germany's best known YouTubers, travels the globe to find answers to important questions for the younger generation: "What is real love?," "How easy is it to lose perspective in an era of self-staging on Instagram and other social media?", "Who decides what is or isn't regarded as beautiful?." On this quest, he meets a diverse range of internationally renowned figures, including IMF chief Christine Lagarde, supermodel Toni Garrn and musician Ice-T. The interviews cover everything from money, politics, education and fame to bullying — all issues affecting young people today. LeFloid aims to break down preconceptions and demonstrate that changes in society impact everyone. "LeFloid vs. The World" is one of three German in-house productions presented by YouTube to launch its premium offering in Germany in 2018.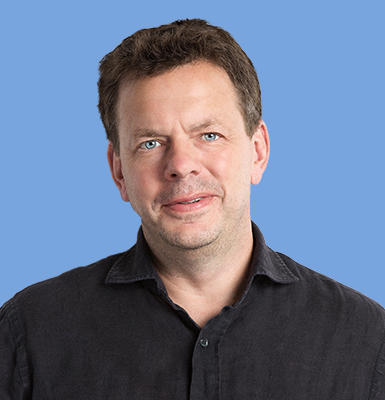 James Baker
Co-CEO Red Arrow Studios
Grow our local and international footprint
"We are fully committed to our international production business - investing in it, expanding it and managing it carefully to ensure its continued success and growth. That commitment includes increasing the amount of content Red Arrow Studios production companies supply to ProSiebenSat.1's entertainment channels. At the same time, we are finding more opportunities for collaboration and synergies across the group, as we continue to produce and distribute content that audiences, channels and brands love."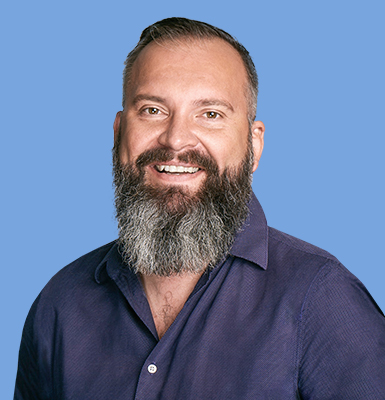 Bo Stehmeier
President, Red Arrow Studios International
Formats
What's Hot?
"We have seen a renewed interest in unscripted content following the scripted boom of recent years. Broadcasters are looking for long running, returnable shows that attract family viewing and are sponsor friendly, such as our shows 'Married at First Sight' and 'My Restaurants Rocks'. Also short-run, high-profile big event formats are in demand, because they can be channel-defining for a broadcaster and generate lots of press and social media buzz. Social experiments are also of huge interest, and we have a number of shows in our portfolio that feed this demand, such as 'Old People's Home for 4 Year Olds' and 'Don't stop the Music'. The latter show is our brand new social experiment about the power of music to change the lives of kids."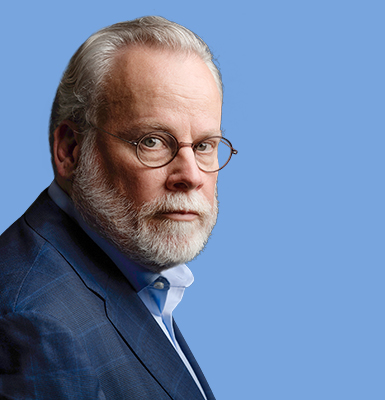 Michael Connelly
Bestselling US crime author, whose TV adaptation of his "Bosch" crime novels has recently been ordered for a sixth season by Amazon.
Interview with the creator of "Bosch"
What makes Fabrik Entertainment and Red Arrow the best partners for Amazon's TV adaption of "Bosch"?
Being partners with Red Arrow and Fabrik has been a great experience and it continues to be so. I think it's because of two things: One is freedom — their trusting of the creators, writers and everyone involved in the production of "Bosch". The other aspect is: I have not run across a single person at these companies that doesn't sincerely treasure the character of Harry Bosch as much as I do. The first day I met Fabrik's CEO Henrik Bastin, he had such a knowledge of the character that I knew this is my kind of partner. That was six or seven years ago and it hasn't changed. The dedication to what I've done in my books and bringing that to the screen has been fantastic. I've never had a single moment of regret that I've created this and been part of this creative partnership.
And how does the series differ from your original novels?
What I feel is great about the series is that we can take it wherever we want to go as long as we remain true to the character of Harry Bosch. It's a cop show but it's also a character study and character is king from the writing room to the editing room and production in between. When it comes to the books we sort of take what we need. Yes, there are some large storylines taken from specific books but it's sort of like we have thrown all the books into a big soup pot and just dip in the ladle and scoop out what we need. Personally, this is both fun and fulfilling to me because I get to tell these stories a second time but in a different way and I have to say we get to tell the stories better.
Can you describe what your role is in the TV adaption?
I feel like I have a hand in everything and at the same time in nothing at all. We have such a great crew, beginning with the writing room at the start of each season, that I am not needed. But I want to be involved and so my main focus is to be in the writing room as we plot out a season and then when months later we get to production I show up for moral support to the actors and crew and basically stand around and nod, saying this is good, saying I like it. It's a great position to be in, to see stories you put into books come alive without the sacrifice of character, location and accuracy.
Read interview
Hide interview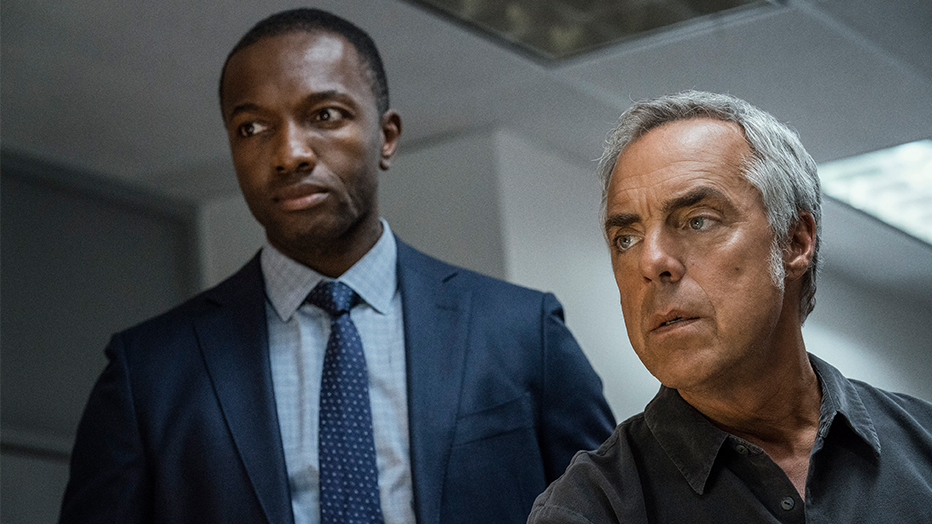 Highlights

Programs

In the Entertainment segment, the share of Red Arrow Studios productions in locally commissioned content is planned to increase from currently 16 percent to more than 30 percent over the next around five years.

Highlights

Studio71

No 2 among the global multi-platform networks

Highlights

Studio71

9 billion video views per month
The New York Times moves into TV With Us
The New York Times is known throughout the world for the excellence of its journalism, with more than 1,550 journalists filing 2,500 stories a week, while reporting on the ground in 160 countries each year. "The Weekly" is a landmark new narrative series from The New York Times, bringing the newspaper's unparalleled journalism and insight to the TV screen for the first time. Delivering compelling US and international stories, "The Weekly" will go beyond the news to reveal the workings of one of the world's great news organizations. The first episodes will initially air in 2019 on US channel FX and then on Hulu's SVoD service. Left/Right, a Red Arrow Studios production company, is producing the series together with The New York Times, further underpinning its position as one of the most acclaimed unscripted producers in the US.
Studio71
Storytellers at heart
Authentic, high-reach and striking the perfect note – we're talking about the campaigns produced by digital studio and multi-platform network Studio71. The ProSiebenSat.1 subsidiary brings famous brands and the biggest and best-known social media influencers together. From the classic Instagram story to elaborate video and social media campaigns all the way to major live productions, Studio71 spawns tailor-made concepts and tells stories that delight customers, creators and fans alike. Among the movers and shakers behind it all: Mathias Richter, Head of Branded Entertainment. He and his team generate innovative branded entertainment concepts: "For every customer, there's the right idea and the influencers to match. We find that idea and work together to make it happen so it grips us all – and ultimately also delivers the goods." Studio71's campaigns are always guided by what the customer is aiming to achieve: "It's important to be clear in advance about what a campaign's objective is. Is it about raising brand awareness, enhancing the company's image or boosting sales?" Studio71 comes up with creative solutions to meet these needs. Plus, as a part of ProSiebenSat.1, Studio71 can tap into the Group's expertise – in many areas, including marketing and legal matters – and also extend campaigns along linear and digital channels.
Our Focus
Points
We are benefiting even further from the creative power of the Red Arrow Studios network. That is why we plan to significantly increase the share of Red Arrow productions in our entertainment lineup.
We continue to bank on high-caliber international productions. Our US and UK production companies provide top-notch content to well-known stations and platforms around the world.
We provide a home for content creators. With our web productions and digital extensions of our TV formats, we are growing Studio71 into the leading provider in the digital video business.
We offer a customized advertising experience. Thanks to our extensive portfolio of prominent social influencers, we are the ideal partner for branded entertainment.