Segment
C
O
M
M
E
R
C
E
ProSiebenSat.1 bundles its successful Commerce portfolio in the NuCom Group and focuses on strong customer needs.
What are the advantages of being part of ProSiebenSat.1? is it possible to further strengthen the synergies?
The key to our success is that our ten portfolio companies continue to strengthen their brands while further raising their profiles. We benefit substantially from belonging to the ProSiebenSat.1 Group with its tremendous TV and online reach. As the biggest client of SevenOne Media — the ProSiebenSat.1 sales subsidiary — we can buy a lot of media services as a bundle on very attractive terms. At the same time, being able to tap into expertise in placing and optimizing commercials is a big plus. But synergies are never one-sided — both parties end up better off. That's why we will be expanding our collaboration with ProSiebenSat.1. We regard notably online marketing as a source of significant potential for tapping into the Group's offerings — whether in the form of influencer tools or social media activities. That's because, even when selling products, it is increasingly important today to tell a story and dramatize content. And who better to do that than ProSiebenSat.1?
Our aim is to become the No. 1 consumer Internet platform in Europe.
What has changed for NuCom Group through partnering with General Atlantic?
Strong, longstanding partnerships are based above all on trust. As part of our initial investment in Aroundhome (formerly Käuferportal), we have been cooperating with General Atlantic on a smaller scale since October 2016. Back then, we could already see that things were working well and that added value was being created. We don't just need a financial partner but also one who can take our operations to the next level. General Atlantic currently supports us in many respects — with strategic expertise, in weighing up technology investments, as well as in evaluating potential new acquisitions. What's more, we plan our portfolio companies' developmental phases together. General Atlantic is now also one of the main engines behind recruiting for NuCom: The successful alliance between ProSiebenSat.1 and such a prestigious growth investor has proven a real talent magnet and is a big advantage in attracting high-caliber employees.
What is your vision for NuCom Group and what are your priorities for 2019?
Our aim is to become the No. 1 consumer Internet platform in Europe. We intend to achieve this by fully tailoring our portfolio's products and services to the consumer needs that they serve. In 2019, our enlarged team will be working even more closely with our companies to harness their full potential, promote growth and further raise their profiles. We aim for NuCom Group to achieve organic growth of between 10 and 15%. At the same time, we plan to expand our stable with additional acquisitions. Overall, we want to achieve the EUR 1 billion revenue mark as early as 2019.
Read interview
Hide interview
Bringing these two brands together will immediately create a world leading online matchmaking company.

Max Conze

CEO
Both the PARSHIP ELITE Group in Europe and US company eharmony are all about helping singles find happiness. One of the global pioneers in online matchmaking, eharmony was added to the NuCom Group's dating portfolio in November 2018. Thanks to this acquisition, the PARSHIP ELITE Group now also offers matchmaking services in the US, Canada and Australia.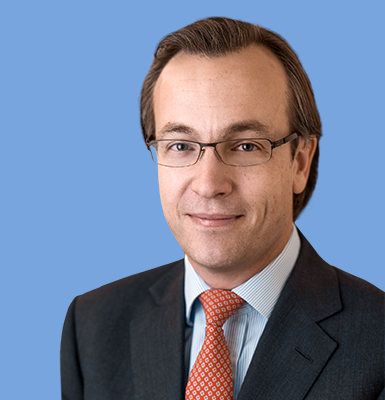 Jörn Nikolay
Managing Director and Head of General Atlantic Germany
General Atlantic
Why did General Atlantic decide to acquire a stake in NuCom Group in 2018?
NuCom Group unites ten exciting companies under one roof — all of which have tremendous growth potential. This investment enabled us to take a stake in the full portfolio through one single transaction. And just as important, we value ProSiebenSat.1 as a partner whose TV reach is key to brand-building and has already gained experience in successfully managing growth companies.
What can you contribute to NuCom Group's growth?
The NuCom companies have already proven that there is an attractive market for their offerings. Now it is the right time to enable those companies to take the step to the next level. Striking the balance of entrepreneurship and increasing institutionalization that fits the size of the company is essential. That's where our expertise comes in, because as a growth investor we have deep experience putting together teams that can do just that.
What joint initiatives have you embarked on in the first year of the partnership?
In the past months, we have focused our support above all on strengthening the portfolio companies' teams. To this end, we have, for instance, appointed four new CEOs. In addition, we provided US market expertise during the acquisition of online matchmaking service eharmony. Recently, we also further fine-tuned NuCom's investment structure by swapping our shares in the portfolio company Aroundhome (formerly Käuferportal) for additional shares in NuCom, so that we are now invested exclusively in the NuCom holding company. This significantly simplifies management and work.
In general, which companies are of interest to General Atlantic as a growth investor?
Our focus is on companies that are scalable with asset-light business models. We look for companies where technology not only changes the way value is created but also unleashes fresh potential – without raising major developmental risks.
What is your assessment of Germany's digital economy?
I am far more optimistic about it than many others. In my opinion, there is currently a lot going on – in terms of both quantity and quality – in the German digital economy. Right now, numerous companies have made great strides along the development path and have the potential to become major players. Unfortunately, what we still lack in Germany is closer integration between company founders, capital and training. We also need to improve the legal framework so that businesses can at last be set up quickly without a whole lot of red tape.
Read interview
Hide interview
Revenue Target
ProSiebenSat.1 intends to more than double its commerce revenues over the next about five years, driven by its core brands Verivox, PARSHIP ELITE Group, Jochen Schweizer mydays and Flaconi.
Commerce Market Volume
The German e-commerce market continues its dynamic growth, experts predict a significant increase on market volumes by 2023.
60 BN Euro 2017
89 BN Euro 2023
1.8 BN Euro
ProSiebenSat.1 intends to more than double its commerce revenues over the next about five years, driven by its core brands Verivox, PARSHIP ELITE Group, Jochen Schweizer mydays and Flaconi.
Since its launch 20 years ago, over eight million consumers have used the Verivox comparison site to get the best deals on everything from energy and telecommunications through insurance and finance to vehicles and property.
Verivox has already saved its clients over 2.1 BN Euro
Flaconi continues to grow. In the last year alone, the premium online shop for beauty products boosted its revenues by 40 percent. Additionally, the company branched out onto the international market for the first time: As of fall 2018, Flaconi is also represented in Austria. Next steps for further international expansion are already planned.
>12x the revenue since 2014
>40 K products on offer
>600 brands
>1.3 M active customers in the past 12 months
PARSHIP ELITE Group is synonymous with bringing people together. With its strong brands Parship and ElitePartner, the Group is a leading provider** of online matchmaking services in German-speaking countries and successfully helps people find long-term partners year in, year out. The Group currently offers its services in 13 countries.
>80% brand awareness*
* Aided brand awareness on the German market (18- to 65-year-olds): Parship 81 percent; ElitePartner 80 percent. Market research by Kantar TNS Germany in July 2017
** Based on revenue for 2018
Jochen Schweizer and mydays have the perfect experience for everyone, whether adrenaline junky or spa fan. Ranked number one and two on the market, both companies are market leaders in gift experiences.
>1 M people per year enjoy unforgettable experiences and extraordinary adventures thanks to Jochen Schweizer mydays.
Our Focus
Points
We are developing NuCom Group into the No. 1 consumer Internet platform in Europe. To this end, our portfolio is focused on four strong consumer needs.
We are strengthening the market leadership positions of our companies. To do this, we are harnessing our brand-building power and exchanging expertise with our partner General Atlantic.
We aim to more than double our Commerce revenues by around 2023 by capitalizing on both organic growth and complementary acquisitions.
We are intensifying synergies between Entertainment and Commerce. Whether through testing smart advertising products or valuable data exchanges, both sides benefit from the cooperation.